B283 is more intelligent and versatile than ever before, because it uses its power to give you a personalised experience. The display allows you to select the automatic cycles, in addition to the manual mode, to make smoothies, milkshakes and frozen drinks in a completely automatic way.
Blender App Control
Ceado Barcult app allows the programming of automatic cycles, straight from a smartphone or tablet. Endless recipes to create and share, to optimise work and improve the production of mixes or bases for cocktails.

Think strong
The casing, designed to withstand the greatest stresses and ensure maximum stability in each operation, houses the new powerful and reliable 1700W motor.
Dynamic Spin
The yield and texture of the blend are optimised with the new Dynamic Spin container (1,5 l polycarbonate) and blades.
Made of tempered stainless steel, they do not require sharpening, guaranteeing safe use and cleaning as well as increased durability.
Versatile
The square 1.5l jug was completely redesigned in looks and materials, reducing blending times. The stackable clear polycarbonate square jug makes the barman's work easier.
Easy Pad
The powerful 1700W motor is controlled with the new display, allowing you to select the mode.
B283
Voltage 220-240V • 50-60 hz
Power 1700 W
Rpm 50hz/60hz 3000 / 28000
Net weight 4,9 kg
Gross weight 5,8 kg
Dimensions 195 x 180 x 450h mm
Note Additional voltage models available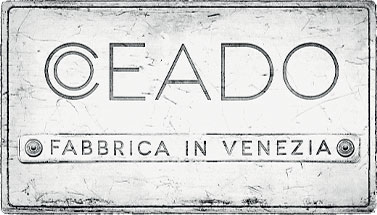 hand made
in venice
© Ceado srl
Via Della Costituzione, 111 - 30038 Spinea (VE)
Capitale Sociale Euro (i.v.) 100.000 iv R.E.A. VE307358 C. F. - P. IVA - Reg. Imprese 03422830277 PEC:
ceado@tecnopec.it
© Ceado srl
Via Della Costituzione, 111 - 30038 Spinea (VE)
Capitale Sociale Euro (i.v.) 100.000 iv R.E.A. VE307358
C. F. - P. IVA - Reg. Imprese 03422830277
PEC:
ceado@tecnopec.it