The new design of B185 makes it versatile and modular for the preparation of smoothies and cocktails. The shape of the 1.5l container and the new powerful motor reduces working times and the brand-new easy pad allows you to select the ideal mode with easier cleaning and less wear.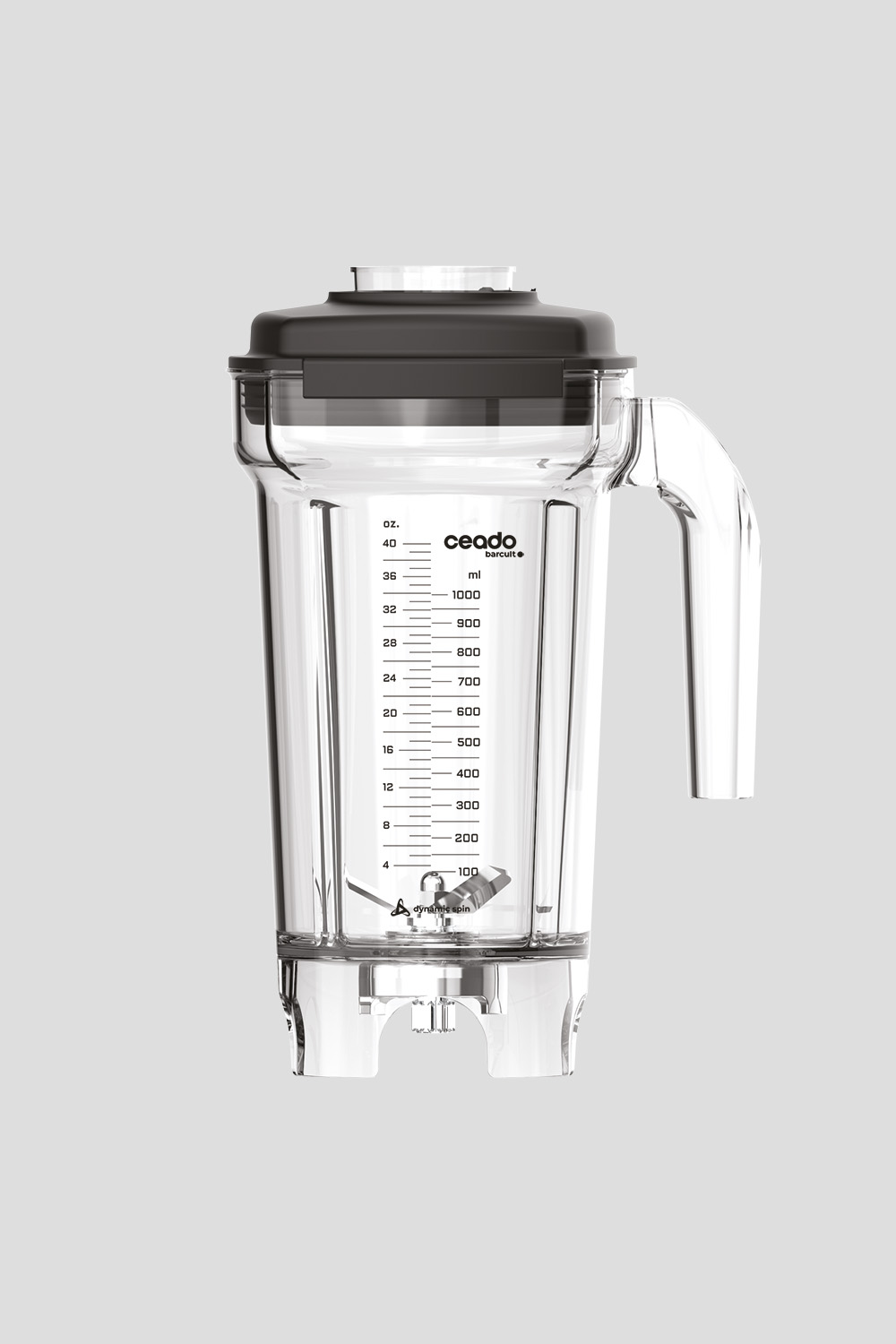 Juice Fit Design
The blade assembly of the new Dynamic Spin 1,5 l jug, made of stainless steel, is designed to blend, cut and crush fruit and ice to perfection.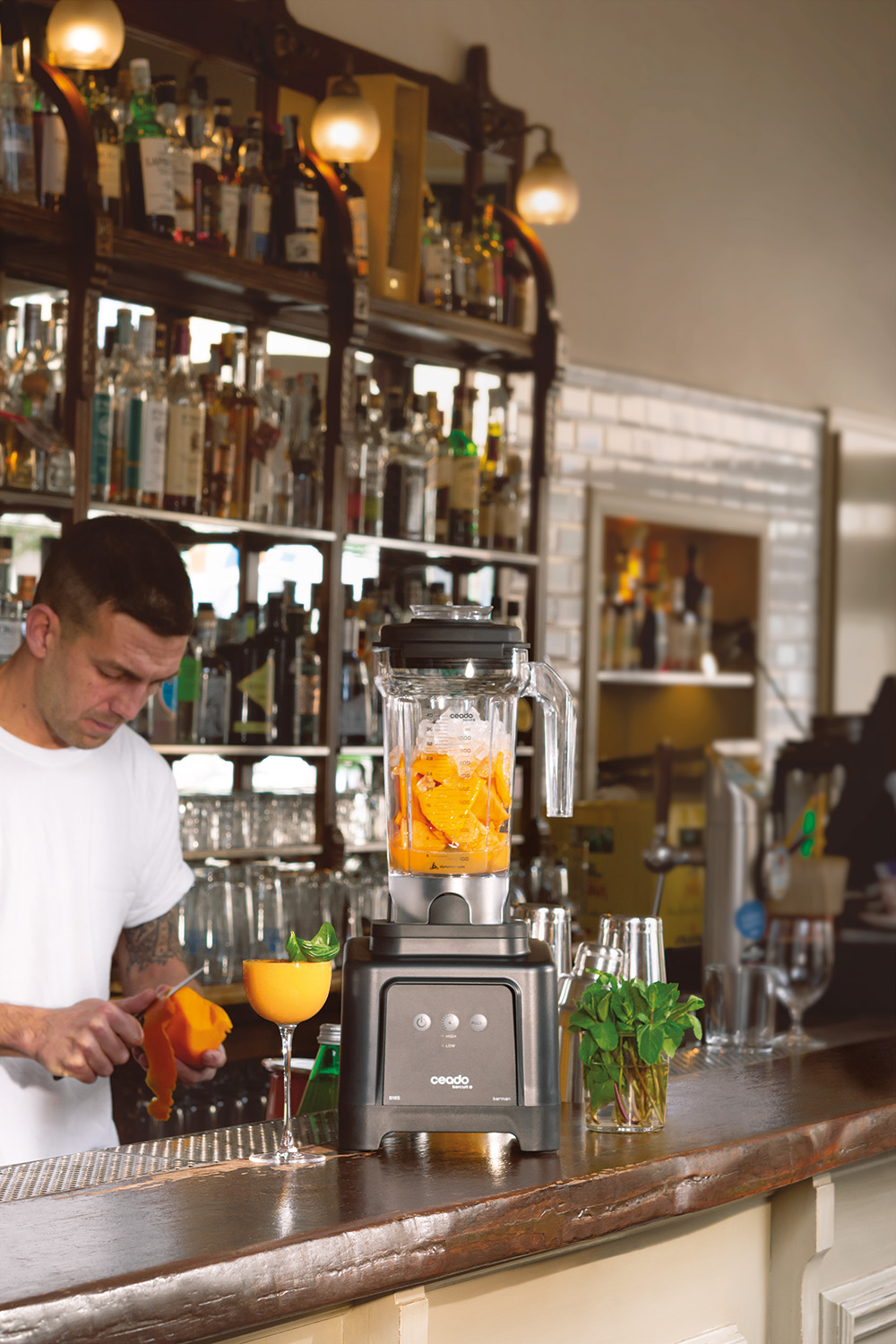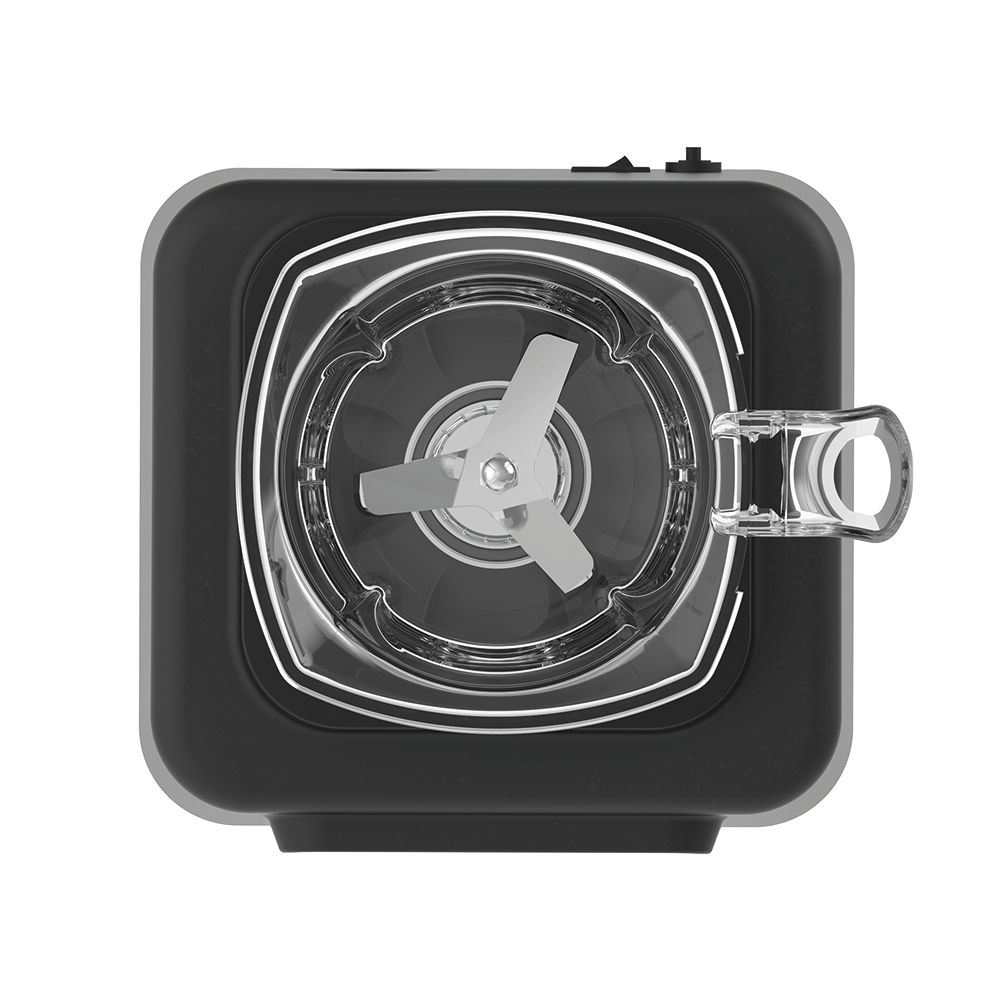 Performance
10 ice cubes crushed in just a few seconds, just add a bit of rum or unleash your imagination!
The new fastening system secures the container quickly and simply, reducing noise and increasing the durability of the parts. In case of wear, the clutches may be easily replaced, no technical assistance needed.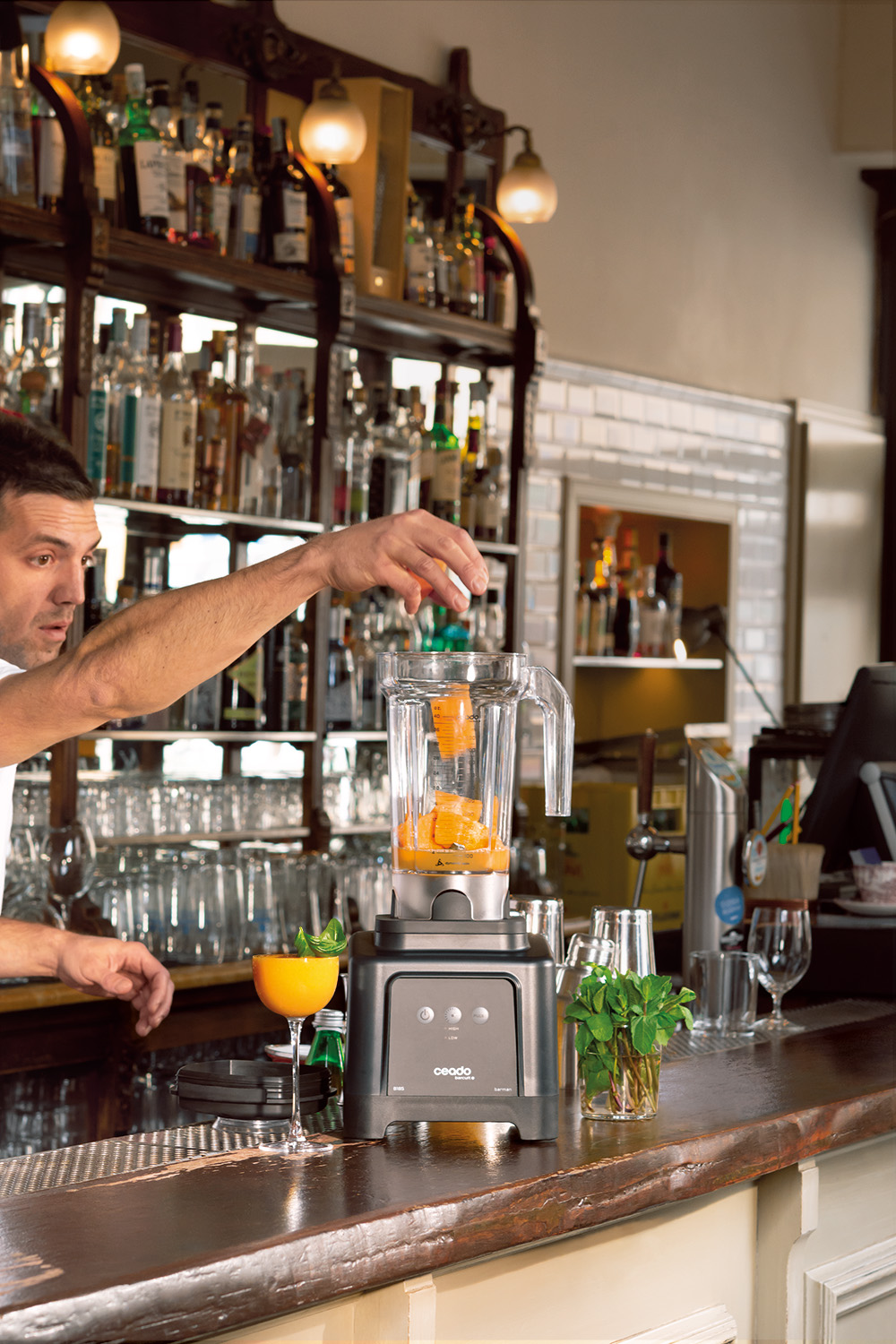 Dynamic Spin
The yield and texture of the blend are optimised with the new Dynamic Spin 1,5l polycarbonate jug and blades.
Made of tempered stainless steel, they do not require sharpening, guaranteeing safe use and cleaning as well as increased durability.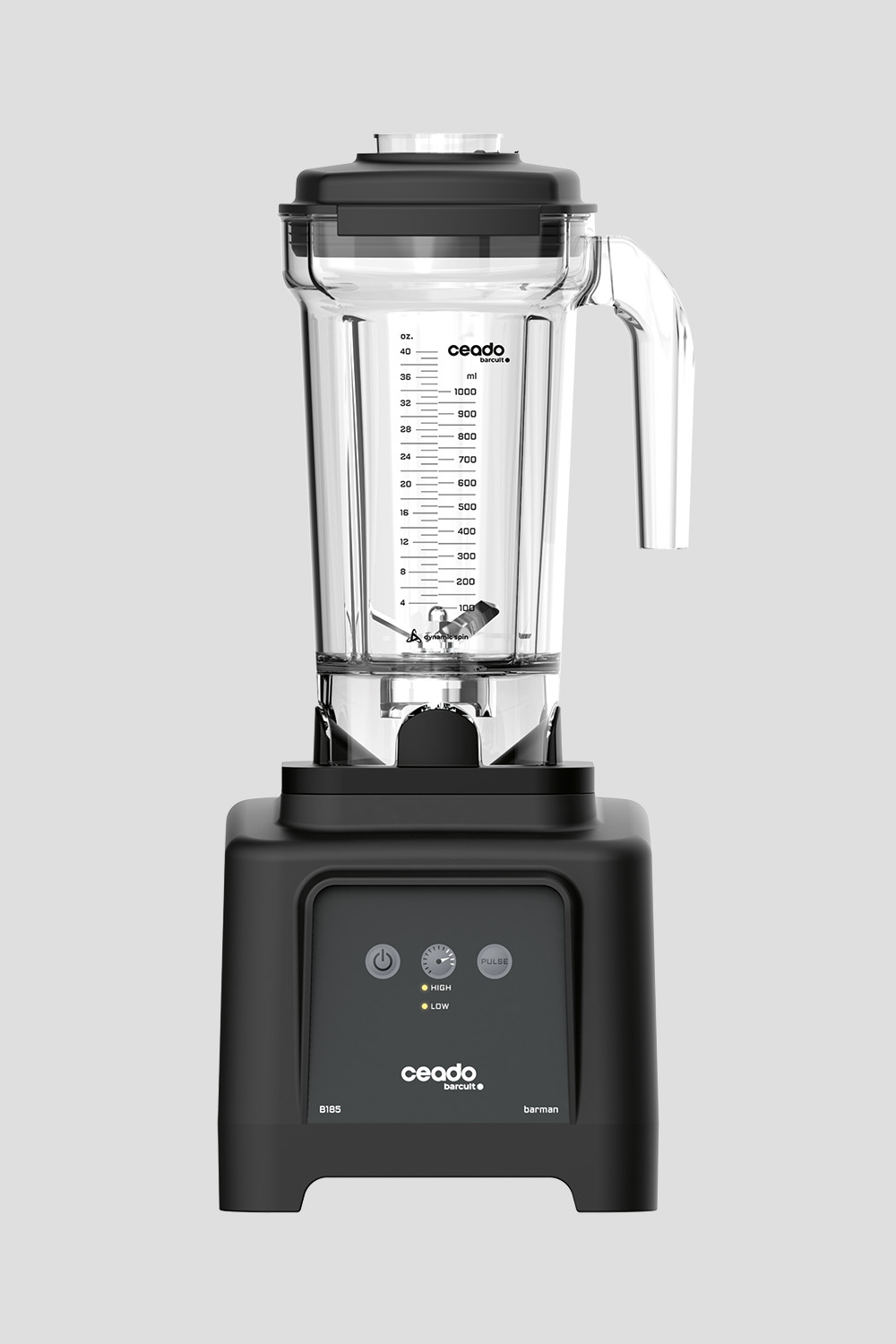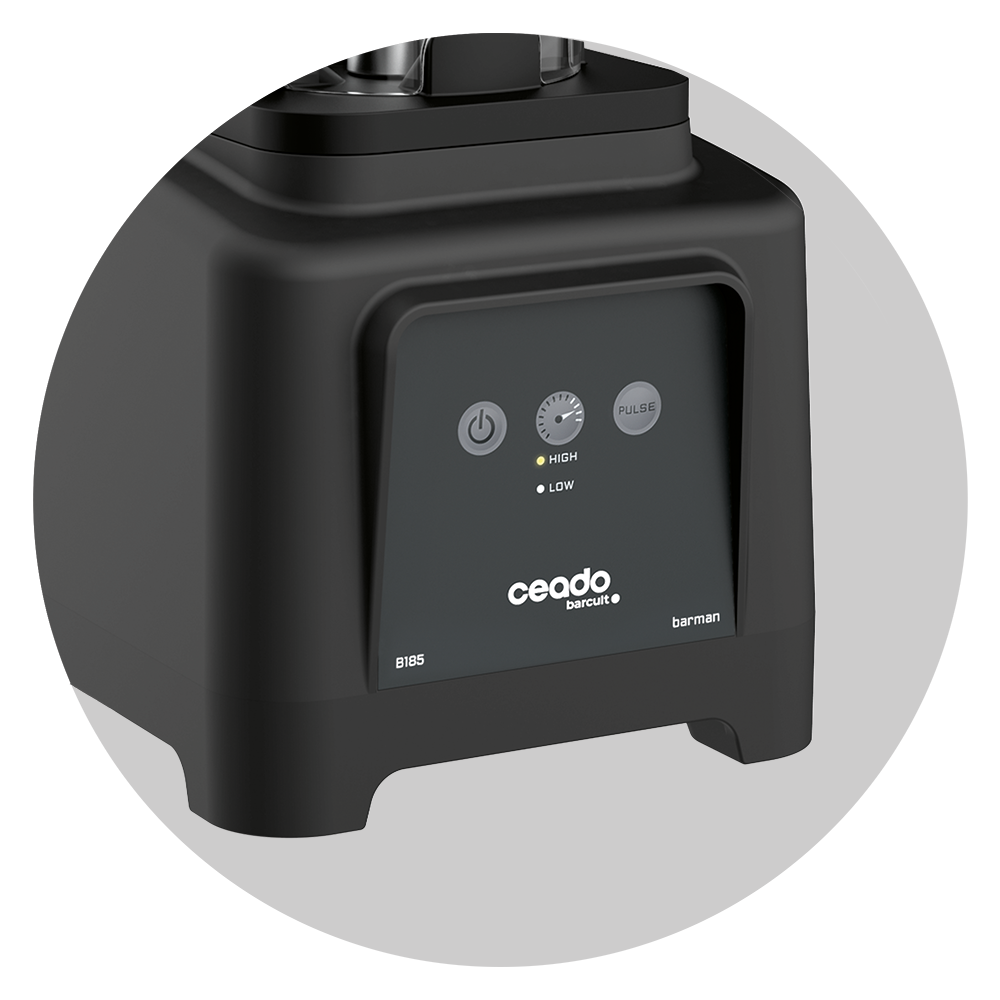 Easy Pad
The new easy pad allows you to simply touch and select the speed or pulse mode, with easier cleaning and less wear.

B185
Voltage 220-240V • 50-60 hz
Power 1300 W
Rpm 50hz/60hz 15000 / 23000
Net weight 4,9 kg
Gross weight 5,8 kg
Dimensions 195 x 180 x 470h mm
Note Additional voltage models available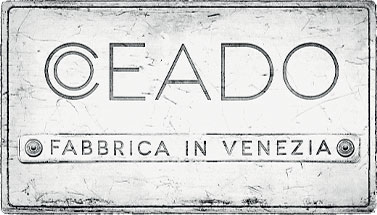 hand made
in venice
© Ceado srl
Via Della Costituzione, 111 - 30038 Spinea (VE)
Capitale Sociale Euro (i.v.) 100.000 iv R.E.A. VE307358 C. F. - P. IVA - Reg. Imprese 03422830277 PEC:
ceado@tecnopec.it
© Ceado srl
Via Della Costituzione, 111 - 30038 Spinea (VE)
Capitale Sociale Euro (i.v.) 100.000 iv R.E.A. VE307358
C. F. - P. IVA - Reg. Imprese 03422830277
PEC:
ceado@tecnopec.it