Juicers
ES900
Juice Extractor
Easy to switch between through the counter and on-counter use.
Heavy duty increased output, double feed chute for optimal extraction of juice from fruits and vegetables, continuous duty and quietness. Ideal for high-turnover juice bars that consume over 20 kg of fruit and vegetables a day.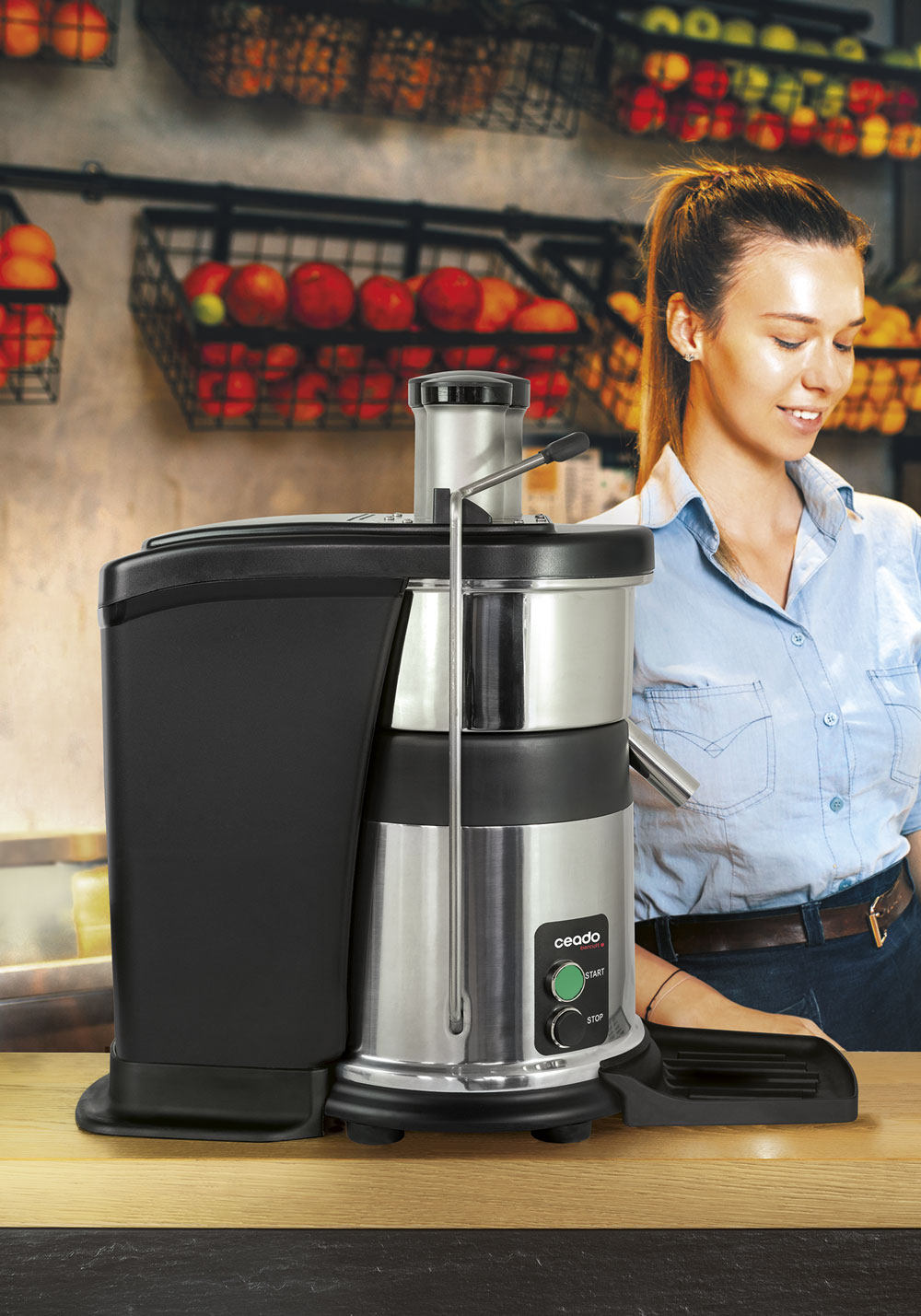 The pulp ejection
Es900 can easily works both with the automatic ejection of the pulp through the counter, or operating directly on the counter.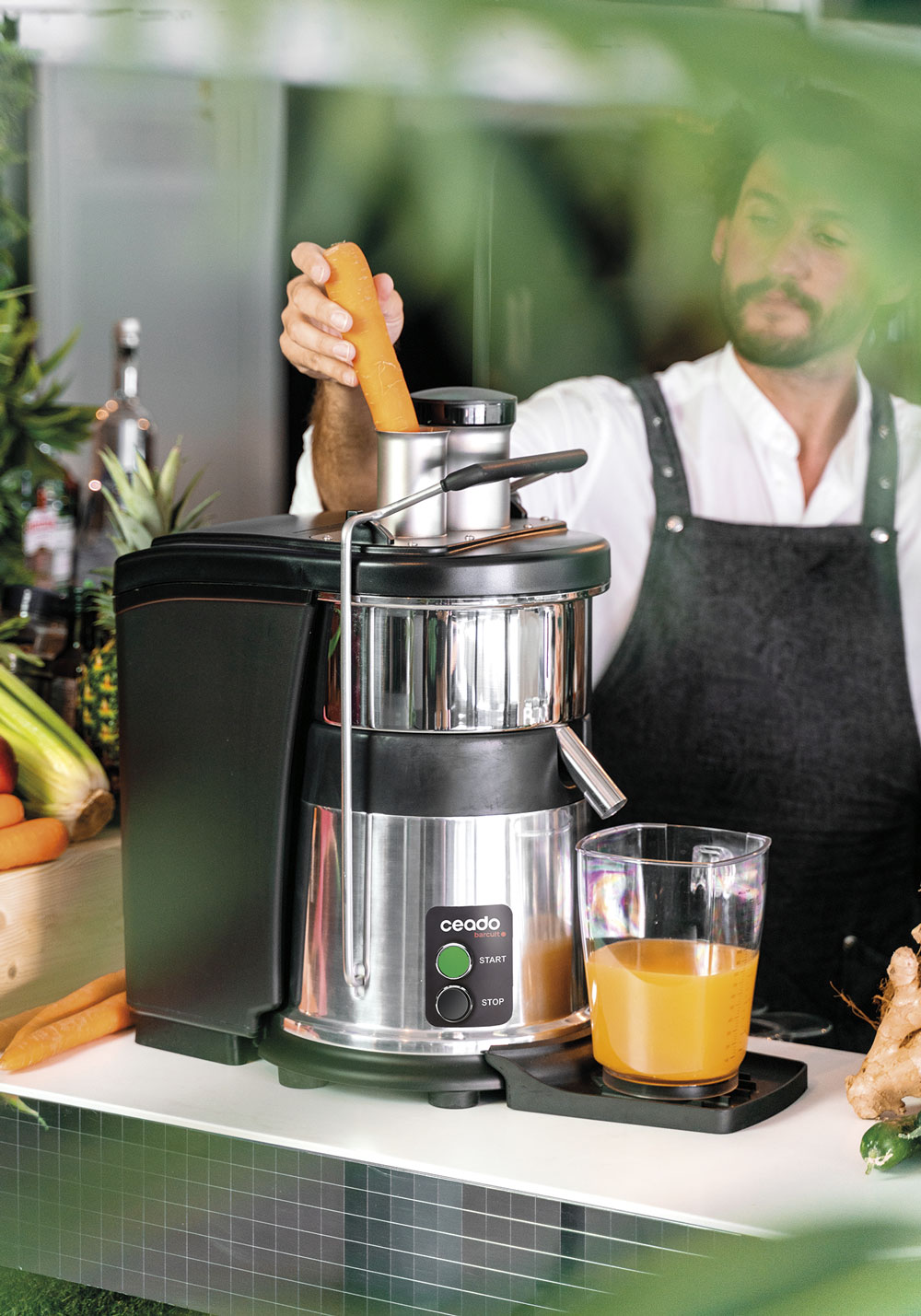 On-counter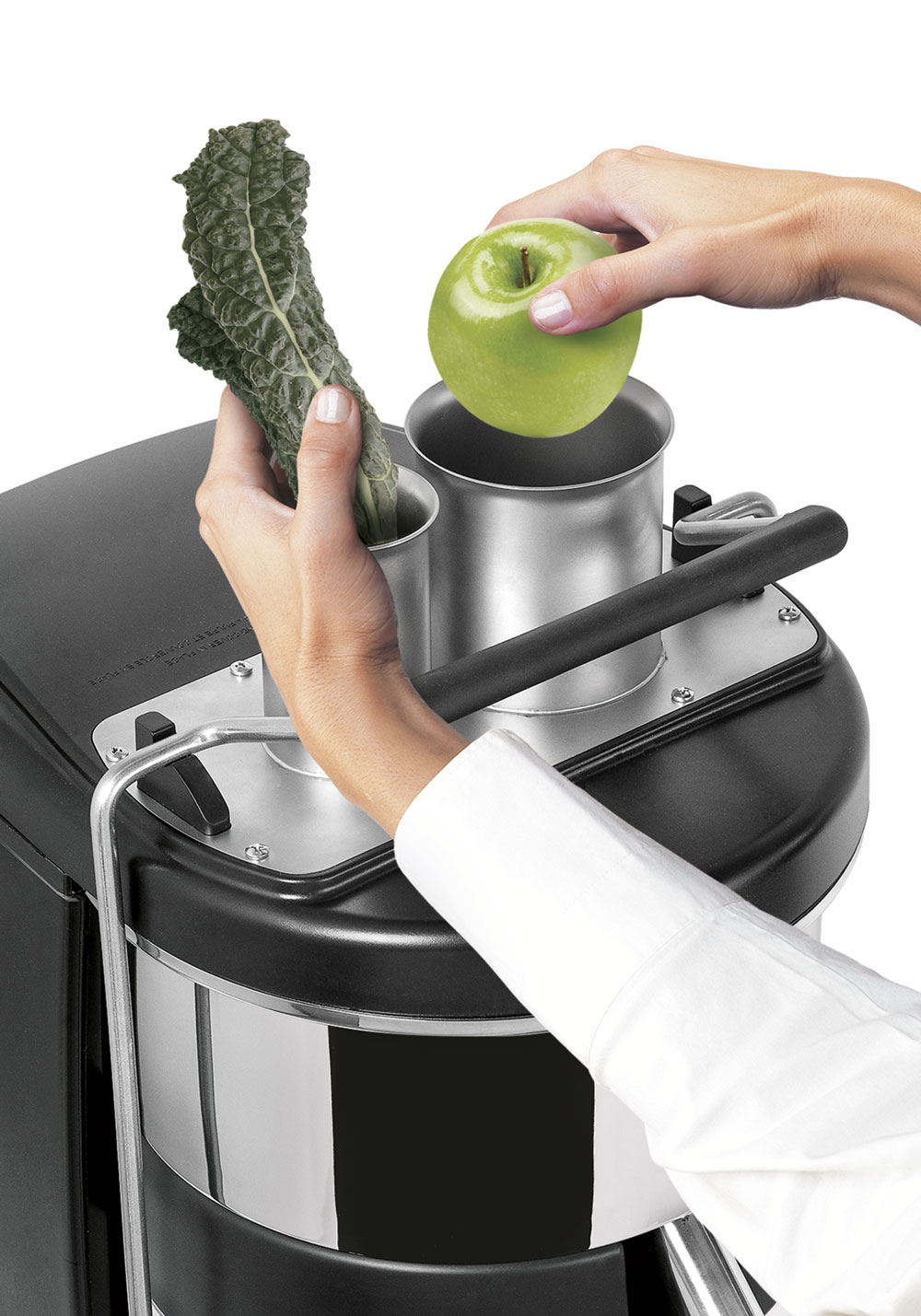 Juice Fit
The grating disc and mesh filter are designed to extract the fruit juices gently, guaranteeing maximum performance also with leafy vegetables.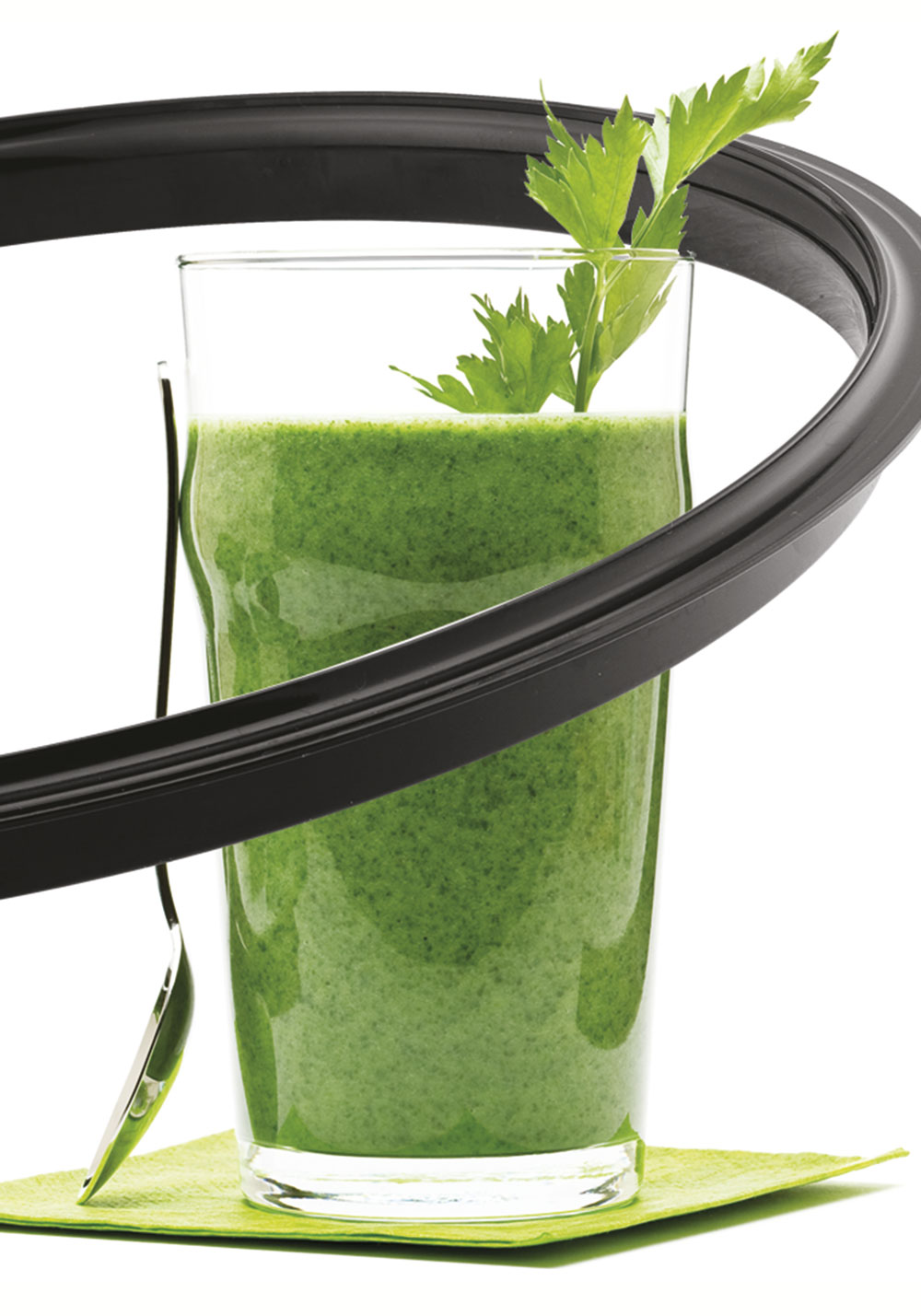 Pulp retainer
Thanks to the "Pulp Retainer" – a stroke of genius by Ceado – the juice obtained is clearer and brighter, thus considerably enhancing the taste.
Heavy duty increased output - h24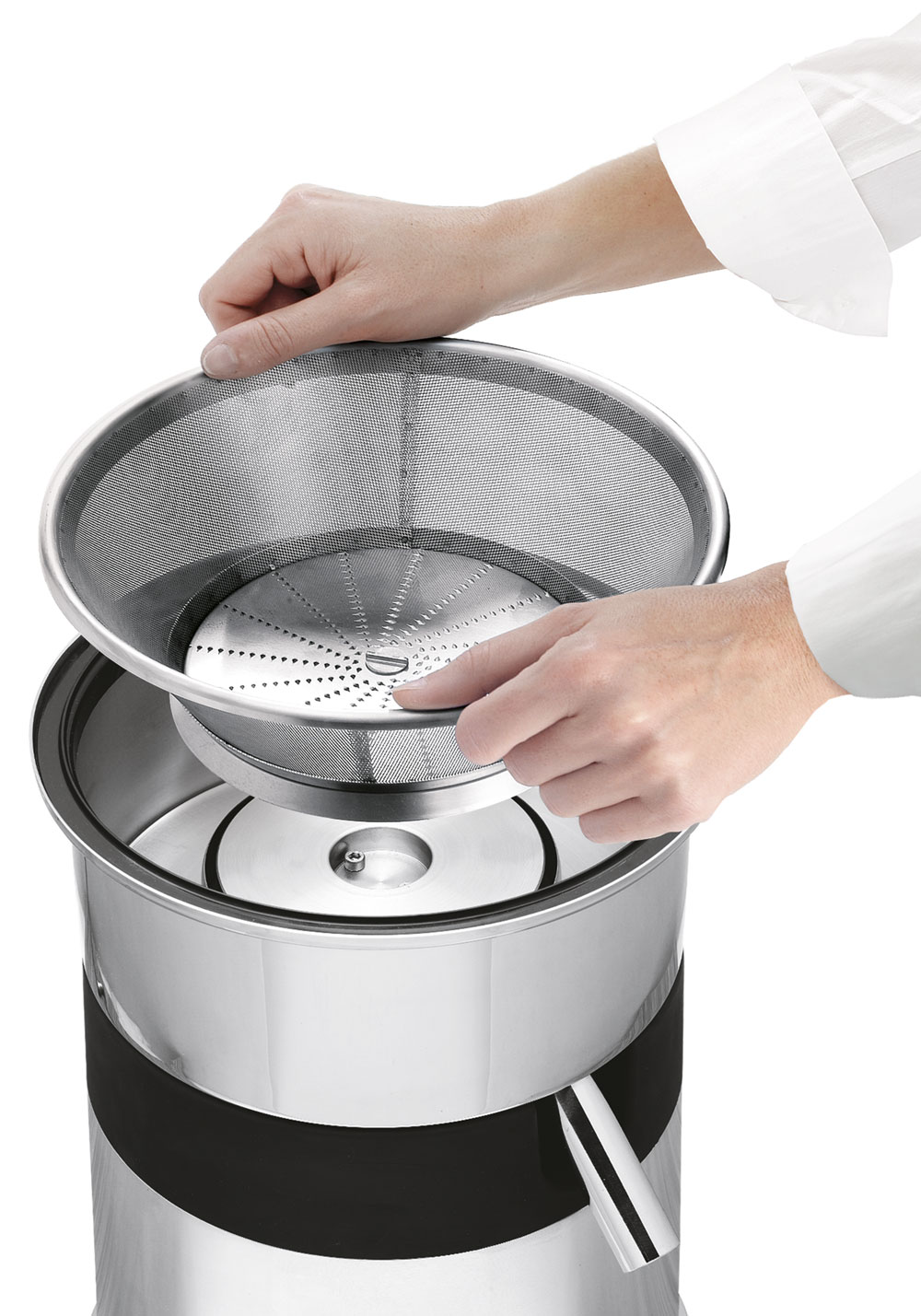 Wash and go!
Dishwashing is quick and easy, as the basket with magnetic catch and parts in contact with food are simple to remove and replace, with no tool required.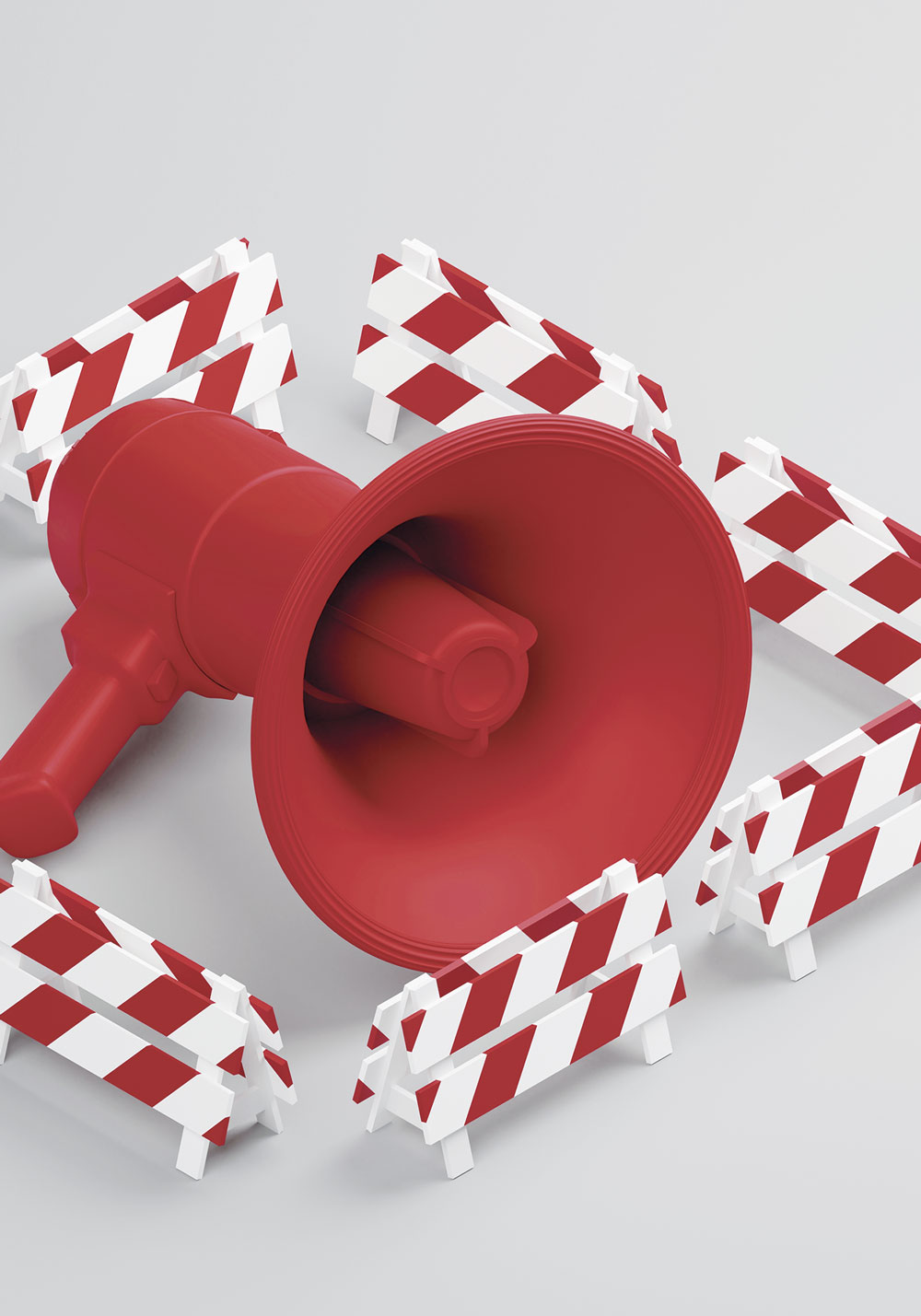 Silent System
The material and the design of the motor's cover allow for an incredible quietness, guaranteeing a pleasant environment for both customers and operators.
Sound level comparison
ES900
Voltage 220-240V • 50-60 hz
Power 1000 W
Rpm 50hz/60hz 3000 / 3600
Net weight 23,0 kg
Gross weight 27,0 kg
Dimensions 290 x 538 x 530h mm
Feed chute 50 mm - 75 mm
Note Additional voltage models available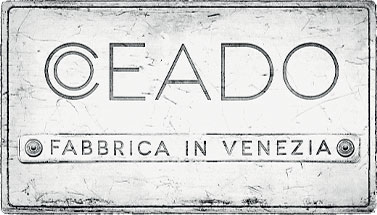 hand made
in venice
© Ceado srl
Via Della Costituzione, 111 - 30038 Spinea (VE)
Capitale Sociale Euro (i.v.) 100.000 iv R.E.A. VE307358 C. F. - P. IVA - Reg. Imprese 03422830277 PEC:
ceado@tecnopec.it
© Ceado srl
Via Della Costituzione, 111 - 30038 Spinea (VE)
Capitale Sociale Euro (i.v.) 100.000 iv R.E.A. VE307358
C. F. - P. IVA - Reg. Imprese 03422830277
PEC:
ceado@tecnopec.it